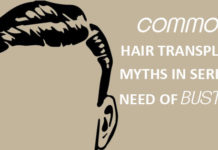 Over the decades there has been an immense change in the field of medicine, with advancement of time say about in a few years hair transplant restoration has shown...
Hair loss has become a major cause of concern nowadays. People lose hair due to many reasons pollution, stress, medication, long illness etc. The best answer to hair loss...
Hair loss in men and women with increasing age is a very common problem today. Men have a common problem hair called "male pattern...